(Registration Open to All Ages Until 6/30/2023)
About the 2023 Summer Reading Program
The 2023 Summer Reading Program theme is Kindness/Friendship/Unity, and the slogan for all ages is "All Together Now."
---
Preschool to Teen — How It Works
Register for Summer Reading at either library location (Madisonville or Dawson Springs) or on the library's website www.publiclibrary.org or on Facebook.
Read whatever you want and interpret the prefilled squares as you will.
Tweens and Teens, fill in the blank spaces with reading activities. Not too sure what to do? Ask a library staff member for some ideas.
Pick up bingo sheets at either location or print from the library's website or Facebook (www.facebook.com/hcmplibrary)
Traditional bingo rules apply.  Five (5) in a row in any direction counts as a bingo (vertical, horizontal, diagonal).  Each square represents 15 minutes of reading or activity time unless otherwise stated.
One (1) bingo per sheet.
Turn in completed bingo sheets at either library location or snap a pic and send to hcmplsrp@gmail.com or send through Facebook messenger.
Ten (10) bingos = Completion of the Summer Reading Program!  Feel free to do more.  For every sheet turned in over the required ten (10), gets your name entered for the Grand Prize drawing of a $75 Walmart Gift Card Or Hopkins County Chamber Check and other Prizes at the finale!
Preschool – 5th Graders may pick out prizes from the prize box for each bingo they turn in.
Weekly prize drawings will also take place for Tweens and Teens, so the more bingos you turn in the bigger your chance to win!
Last day to turn in completed bingo sheets at either library location is Saturday, July 22, 2023.
Special Weekly Programs Start in June!
Come hang with the library gang, make crafts, and participate in fun activities!
Preschool:  Wednesdays at 11:00 AM — Starts June 14
K-5th grade:  Tuesdays at 2:00 PM — Starts June 13
Tween & Teen:  Thursdays at 4:00 PM — Starts June 15
(Follow Our Calendar of Events for More Information.)
---
Adults — How It Works
If you are at least 18 years old, sign up between May 20-June 30.  Complete an Adult Summer Reading Program Review Slip for each book you've read or listened to, or program you attended, and turn in at the Circulation Desk.  For each review you submit, you will receive an entry ticket for a chance to win prizes!  Weekly prizes will be drawn using those reviews.  The more reviews turned in, the better the chances of being picked for a prize.  Please turn in all materials by July 22, 2023.
(Follow Our Calendar of Events for More Information.)
---
Bingo Sheets
Pre-K &K-5th Grade Bingo Sheet 1
Pre-K &K-5th Grade Bingo Sheet 2
Pre-K & K-5th Grade Bingo Sheet 3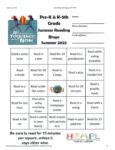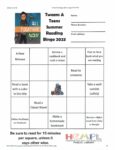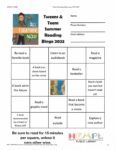 2023 Adult Summer Reading Program Review Sheets
(For Books Read/Listened To and Programs Attended)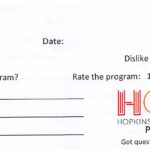 ---
Why Summer Reading?
Studies show that children who don't read during the summer will regress and be less prepared when school starts. This is commonly referred to as the "Summer Slide." Most students show losses in math, and students from low-income households tend to show significant losses in reading and spelling.
Did You Know?
Summer Reading programs began in the 1890s as a way to encourage school children, particularly those in urban areas and not needed for farm work, to read during their summer vacation, use the library, and develop the habit of reading.
Summer reading loss is cumulative.  Children don't "catch up" in fall because the other children are moving ahead with their skills.  By the end of 6th grade, children who lose reading skills over the summer are two years behind their classmates.
---
Download Summer Reading Program Flyers
2023 Summer Reading Program Flyer for Preschool to Teens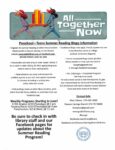 2023 Summer Reading Program Flyer for Adults